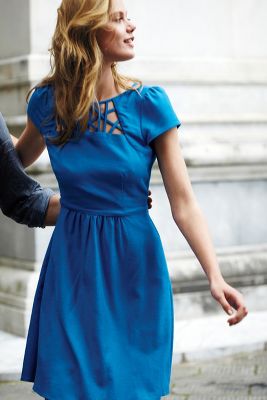 COVETING: Maeve Dress
www.anthropologie.com; $168
This dress is just so pretty. I love the classic, 1950s-inspired shape (those sleeves are to die for) and the defined waist. The neckline detail is absolutely to die for, and the bright blue color is perfect for the last days of summer. How fun would this frock be for a late-summer wedding?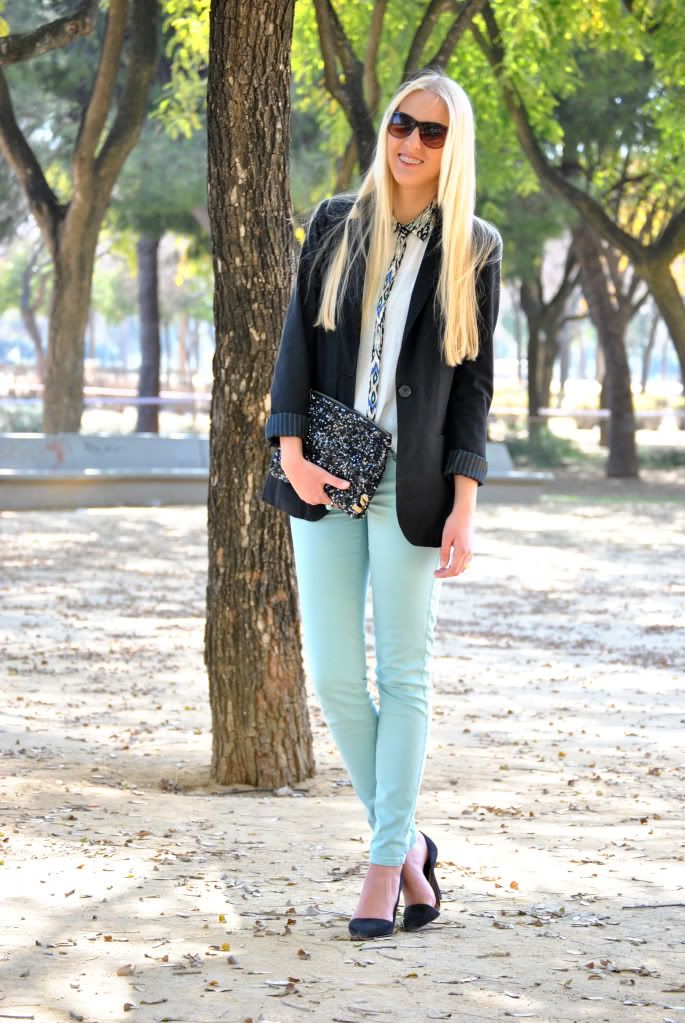 Fall always feels like a fresh start to me, especially with regard to fashion. There's something so great about seeing all the fall trends and colors roll out at the end of the summer and paging through the fat September issues of my favorite magazines. This month's Lucky featured a great essay about pastels, a color palette that I tend to avoid due to my pale skintone. However, I'm starting to come around to these pretty sherbet shades and am kind of loving the idea of wearing them for fall. In heavy textures like wool and paired with more conventional autumn hues, I'm convinced that they can be totally appropriate for the cool-weather seasons.
What fashion rules are YOU going to break this fall?
xo Josie
Thanks to Anthropologie and DearDiary Fashion for the photos.