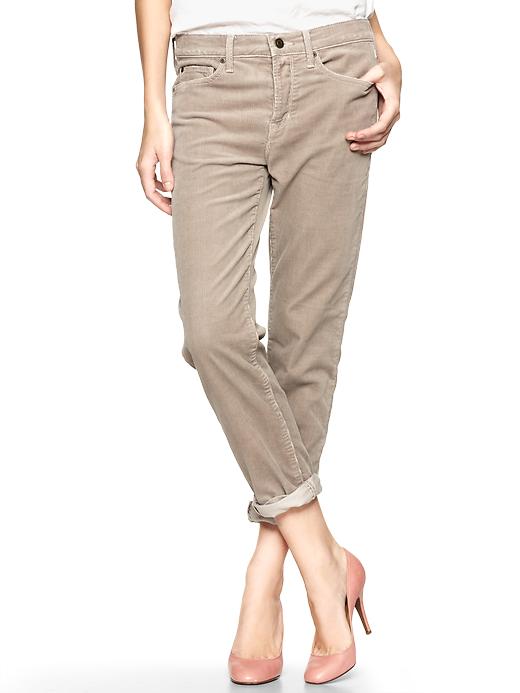 ATTAINABLE: Gap 1969 Sexy Boyfriend Cords in Fall Beige (also in Ornament and Cheer)
www.gap.com; $69.95
Although I tend to be a little wary of corduroys as a general rule, I'm finding it hard to resist Gap's Sexy Boyfriend Cords this fall. They're slouchy but not overly so, and I love the idea of pairing them with ladylike pumps and pretty tops. While this beige shade would be fantastically versatile for fall, I'm definitely drawn to the bright mustard and red-orange hues as well.
Though the Indiana weather has been incredibly steamy over the past few weeks, we had a sudden temperature downswing over the weekend that has me thinking in terms of nothing but autumn. Changing leaves, crisp nights, and days filled with raking and apple-picking are on the horizon -- I can feel it. I'm definitely ready for a season change and am currently dreaming of all kinds of accessories that will keep me warm and toasty through the changing conditions, from beanies to light scarves to pretty umbrellas.
What accessories are YOU excited to break out this fall?
xo Josie
Thanks to Gap for the photo.